Technology For Muscle & Bone Density
Trigger your body's adaptive responses
All new bioDensity™ technology makes it easy for anyone to experience the maximal benefits of weight bearing exercise.  In four different positions, you will safely apply force that is strong enough to trigger an adaptive response in the body. The result is naturally stronger bones, muscles, and nerve function. We have been using bioDensity since 2011 and our clients have experienced as much as 35% increase in bone density, many of them no longer have osteoporosis!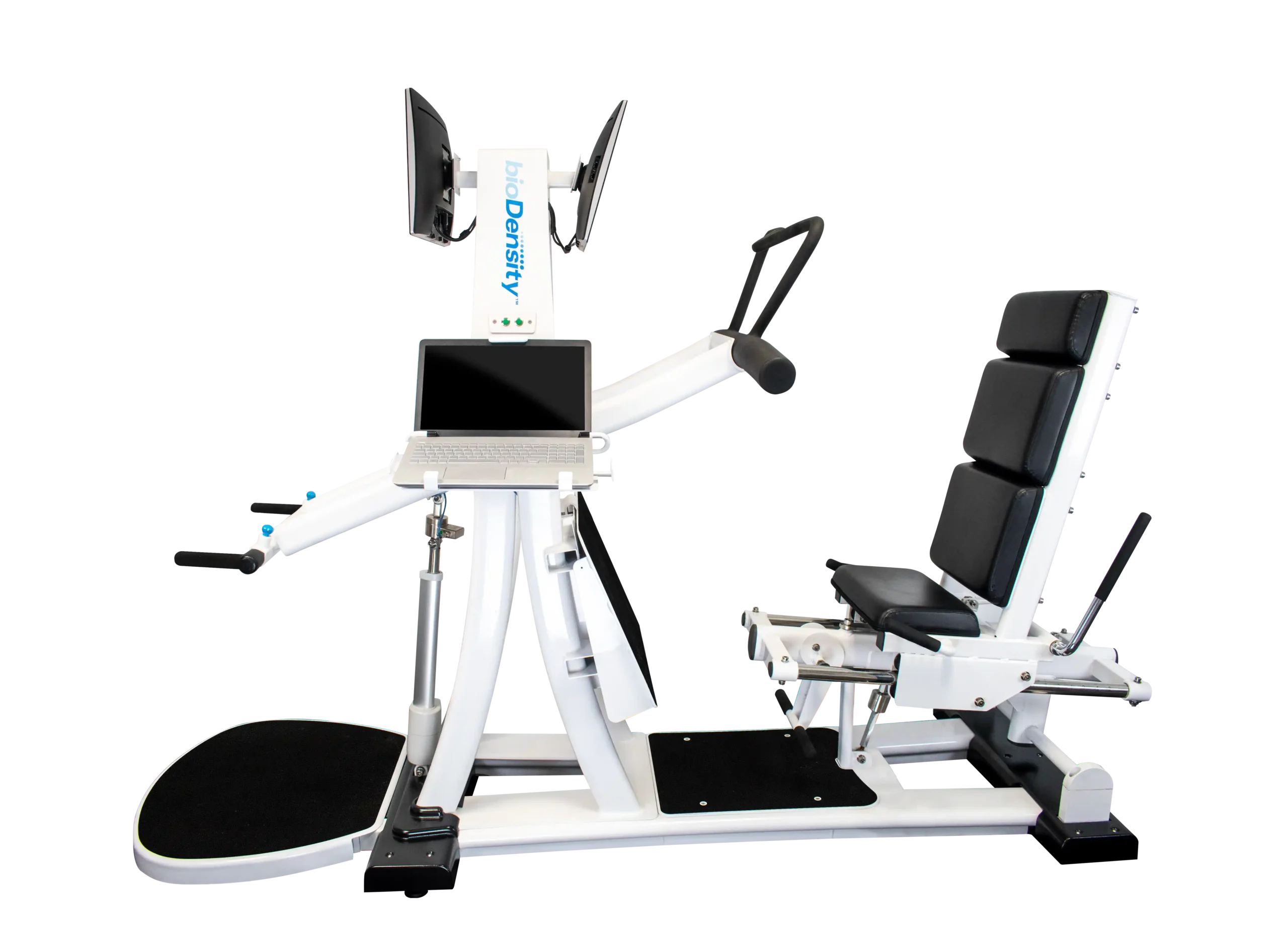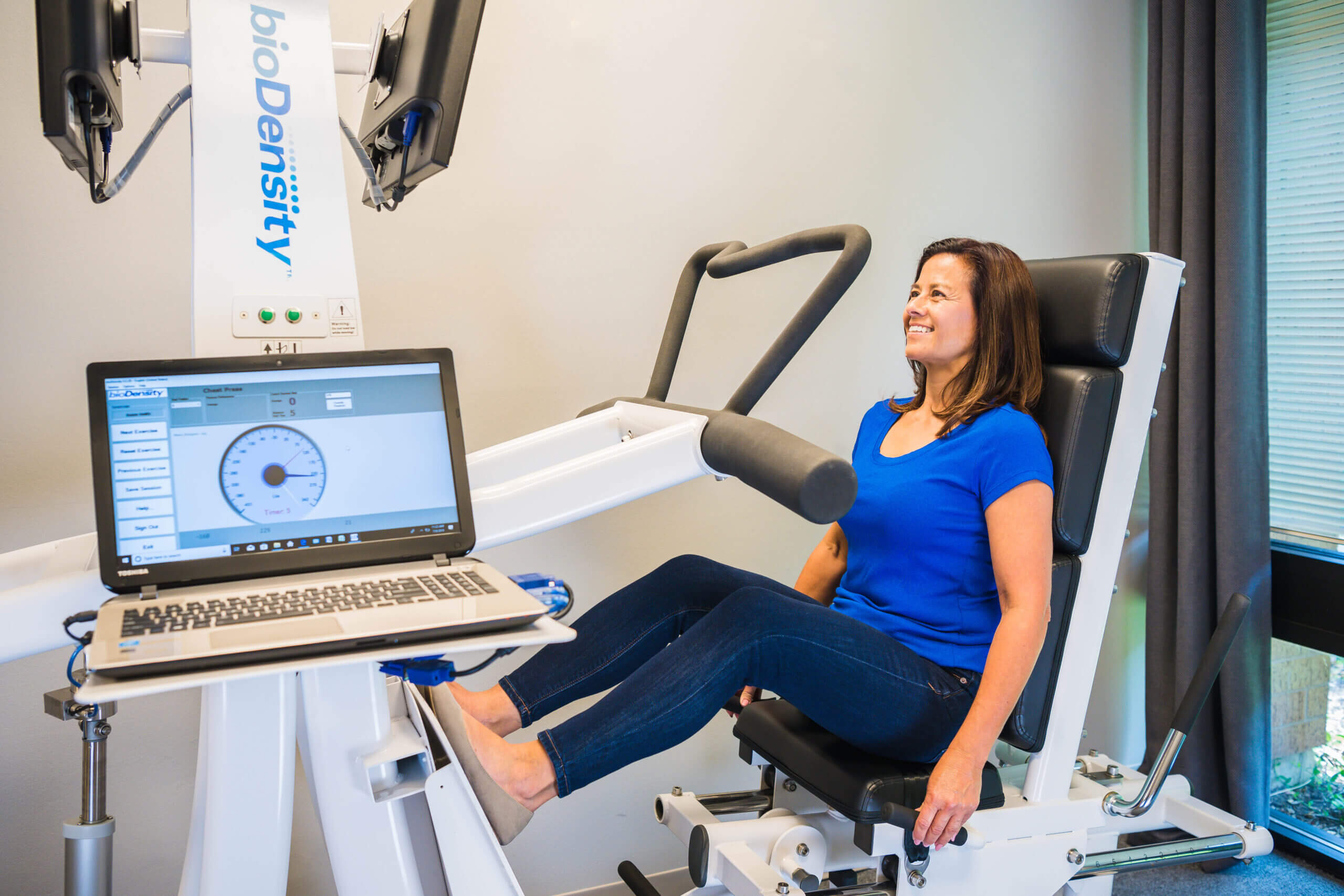 "Until now, we have never been able to maximize the central nervous system involvement, or measure results for analysis – PHS bioDensity™ technology provides this capability. The data results that PHS provides will play a significant role in preventing and/or minimizing many degenerative conditions that people experience today."
Dr. Kevin Steele
Chairman of the Performance Health Systems Scientific & Medical Advisory Board,
Past chair of the National Academy of Sports Medicine
Member of the American College of Sports Medicine
The leader in Whole Body Vibration
Seven Years of Research went into Creating This Device
The Power Plate is a whole body vibration platform that can allow you to get an incredible workout in only a few minutes.  The vibrations cause the muscles in every part of your body to have microscopic contractions, and therefore, bring you to fatigue much faster than traditional exercise.  It can also boost your circulation, help to improve your balance, increase flexibility, and have a positive impact on bone density.  There are many vibration plates out there, but the Power Plate and its patented tri-planar motion is the leader in the industry.  Contact us today to set up your free consultation and come learn about how the Power Plate can help you!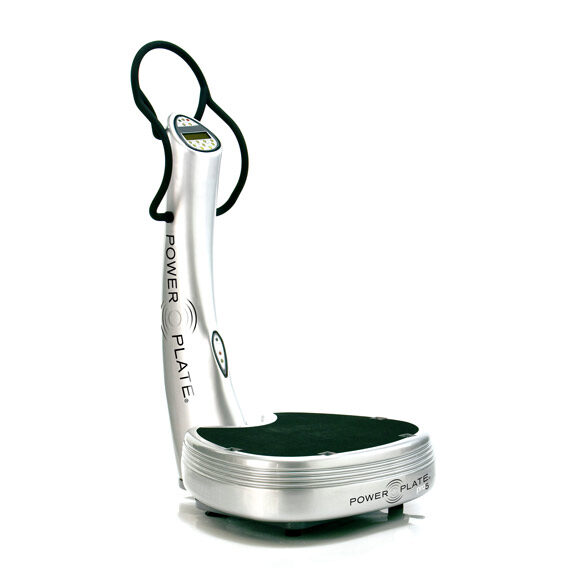 Scientific research on the effects of whole-body vibration (WBV) therapy has been conducted all over the world. The results suggest that people with debilitating conditions such as Osteoporosis, Arthritis, Multiple Sclerosis, Parkinson's Disease, stroke victims, and many other conditions may achieve the many benefits of exercise while working within their personal limitations and minimizing stress on their joints and ligaments. Here are just some of the many clinical research studies that have been performed:
More Than Just An Exercise Program
WE'RE FORTIFYING YOUR MUSCULOSKELETAL FOUNDATION
In one 15-minute session, you'll start to feel better! Begin with a strong foundation for your body's health.
Contact us today to find out if the Wholebody System Program is right for you. Receive a free phone consultation with one of our specialists to take the first steps.