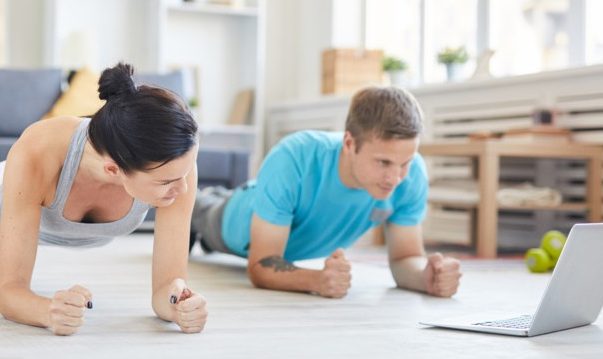 As COVID-19 makes its way through our nation, and we stay confined in our homes, our regular routines have been thrown off course. It was hard enough to maintain a healthy lifestyle when you had the freedom of options. Now more than ever it is important to keep our bodies and minds in a healthy and comfortable state as we try to protect our communities through isolation. The gyms are closed, the yoga studios are closed, even the parks are closed...
We can help you keep your fitness and your sanity with personal training sessions through Live Web Video Training! Many of our protocols were developed using no equipment at all, so if you have a computer or tablet, a floor, and gravity... you can do a whole lot in the comfort of your own home. Dont let these circumstances be an excuse to let your health go to waste, take positive action and get set up with one of our specialists today!
Limited Time Trial Offer
First Session Only $10
Set up a video call so you can meet with one of our specialists and try a FaceTime session for only $10. Once we have your appointment booked, we will send you everything you need to get set up. You will be amazed at how hard this workout can be, and you will be so thankful that you did it. Stay safe and stay healthy, we can show you the way!